Getting It Done Since 2003
Dayton Computer & Sign was formed by Gene Barnette and B.J. Simmers back in 2003 – and
boy has the world changed a lot since then.
What hasn't changed is our commitment to provide a broad range of high-quality printing and
promotional services, including:
- Printed banners and signs
- Vehicle graphics
- Screen printing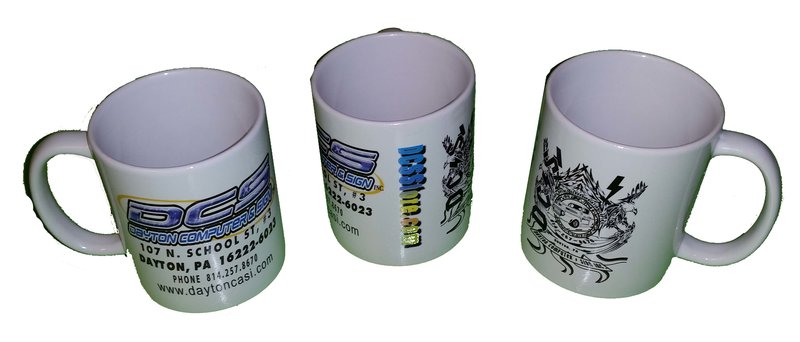 - Booklets
- Brochures
- Large-document copies
- Full-color and black-and-white copies
- Business cards
- Computer consulting
And now we've got this online store too, where our selection of custom and specialty products
will be expanding in the months to come.
So – still not sure whether we can handle a service you need? Give us a call or shoot us an email.
Chances are, the answer's "Yes."